Get to Know our New Mill Creek Faculty
Name- Seth Hein
Subject Area / Grade – 1st Grade
Hobbies- Watching and playing almost any sport. I especially like watching the St. louis Cardinals and Mizzou football and basketball. I also like to read and play board games with my kids.
Graduated from…. Hickman High School and Mizzou
What are you excited about this year?
I am so excited to be a part of this amazing community. I have been blown away by the expertise I have seen from my colleagues and the generosity of MCE families.
Fun Fact? I can juggle…kind of.

GO COUGARS!!
WORD OF THE YEAR: TEAMWORK

COUNSELOR'S WEEK
FEBRUARY 4-8, 2019
VALENTINE'S DAY PARTIES
THURS, FEB 14
2:20-2:50 P.M.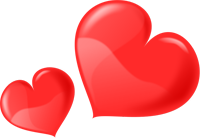 NO SCHOOL-TEACHER WORKDAY

FRI, FEB. 15
NO SCHOOL-PRESIDENTS' DAY
MON, FEB. 18
PARENT-TEACHER CONFERENCES & BOOK FAIR
MON, FEB. 25-THURS, FEB. 28
NO SCHOOL-CONFERENCES
FRI, MARCH 1